Liip Wearable Baby Monitor
LIIP is a wearable smart baby monitor that easily and comfortably attaches to baby's wrist or ankle to monitor their wellbeing while they sleep or are sick. Monitoring their distal temperature, heart rate and oxygen provides parents peace of mind and is especially reassuring in those early months of the child's life and can be used up to the age of 7 years old. Its connection to your smart phone or tablet allows you to track and store the data. Any changes in the child vital statistics are instantly pinged to your phone allowing you to act accordingly.
Customer Reviews
01/20/2022
Insuannity

Australia
Reassurance in Current Times
My daughter is 2 and a half and often wakes in the night in a cold sweat, from nightmares. I've always wondered if there could be something else going on, so we were very blessed to be part of this trial team. Firstly, the Liip team is very supportive and quick to respond to queries. The syncing process was quite straight forward on the iPhone but I do recommend following the steps as I pressed next too quickly and it was hard to go back to complete the previous setup question. I looked at sock monitors for newborn/infants before but wasn't keen on wifi devices or ones requiring bases. Liip comes with three bands of varying lengths, which can be strapped to the ankle when young then adjusted to fit like a watch when older. My daughter wore the middle band around her left wrist. A few times, she took it off but was still able to get some readings before then. When I started putting her watch on after she fell asleep, she was more likely to keep it on through the night. We are going to continue using Liip at night as I received warnings on the app about high heart rate before she woke up. Her oxygen was also lower during these times. I can now go back to her paed to ask more questions, as we'd otherwise be told some toddlers just don't sleep as well as others. Pros: Ability to track oxygen percentages, heart bpm, and distal temperature. Shows 1 hour, 1 day, and 1 week charts. Alerts if low oxygen, high heart rate on the app/phone. Uses Bluetooth on a low range, so not harmful for babies. Quality bands with velcro that hasn't piled and seems durable in the hands of a toddler. Cons: Takes a while to sync. Low range Bluetooth (<5m) means another device might be required. I paired an old phone and downloaded the Liip app with the same email/password setup on my current phone. The old phone stays connected to my daughter's Liip outside her door, and I can then connect to my phone in another room. Otherwise it'd be out of range for the one device. The band has to be fit quite firmly or else it loses connection easily when daughter moves around. Overall, Liip is definitely handy in monitoring any changes in oxygen and heart rate, especially during CoVid times. The distal temperature was nice to have but knowing it is typically lower, would still rely on a thermometer to the forehead. Highly recommend Liip smart monitor as something to use at home to keep yourself from second guessing.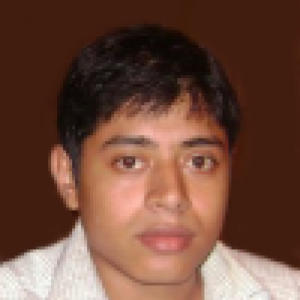 PH
11/23/2021
Prince H.

Australia
Awesome Product!
It's a very useful product!
Monitors baby's vital statistics – Distal temperature, oxygen levels and heart rate

Allows continual assessment of distal temperature time and not moment in time. Important to note it tracks distal periphal temperature.

Real time data and alerts straight to your phone or tablet, whenever and wherever you are ensuring a good sleep for child and parent.


When alerts are activated, supporting advice and guidelines are provided to support your needs.

Wireless connection to smart phones or tablets via the LIIP Care App.

Fast battery charging in 1 hour and lasts for 13 hours continuous use

Can connect to up to 20 devices

Hypoallergenic and comfortable wrist or ankle band.

Adjustable using velcro straps and comes complete with 3 sizes to grow with your child.

Suitable from birth to 7 years
Liip Smart Monitor
The smart baby bracelet that measures real time pulse, blood oxygen and distal temperature.
Discover Liip Smart Monitor
The next generation baby monitor.
Made and designed in Europe.
Awards and Recognition
Download the Liip Care Wearable Baby Monitor App
LIIP user guide
Once you have received your Liip Baby Monitor, visit our online support guide for a better understanding of the product's functionality.

VISIT GUIDE